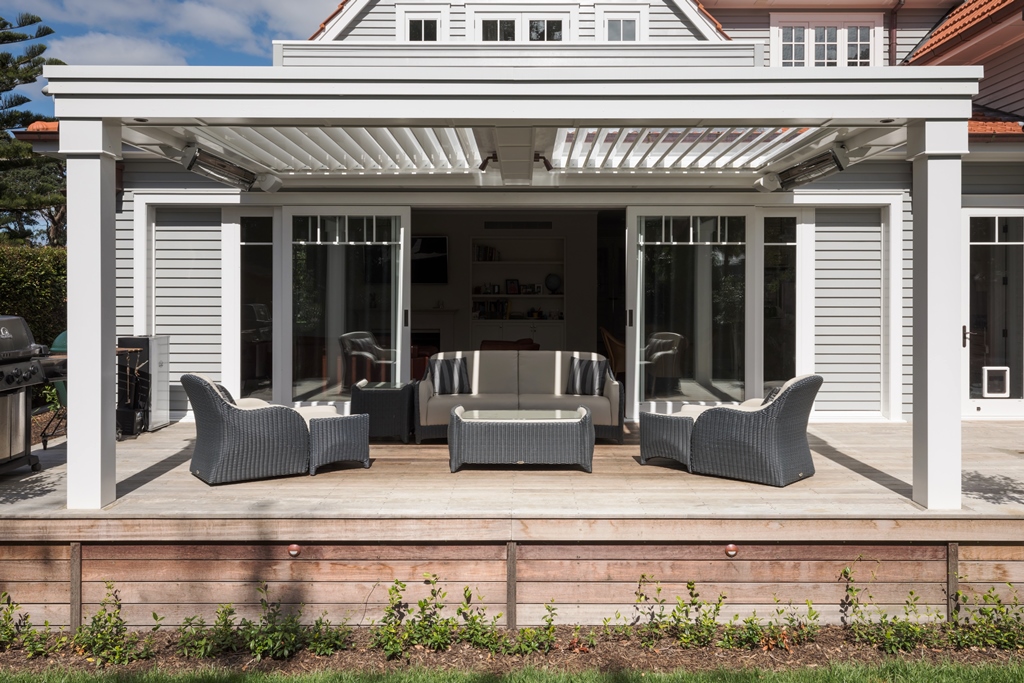 From New Zealand to right here in the
Lone Star State of Texas
Welcome to Louvretec Houston
Kia ora and Haere Mai!
Hello and welcome! We're Douglas and Denise Weir. Douglas is a 4th generation Kiwi and Denise is AmeriKiwi (dual citizen) who were impressed with the quality and ingenuity of LouvreTec while we lived in New Zealand. We're thrilled to bring Louvretec's range of Opening Roofs, Sun Louvers & glass doors from New Zealand to Texas.
Louvretec has a vast product range that has been recognized as one of the best and most versatile louver systems in the world. We are proud to bring these quality, innovative systems to Texas.
It's time to fall in love with your home all over again…and enjoy indoor/outdoor living solutions that LouvreTec is world famous for.
You're in good hands.
Louvretec has spent over 20 years working with architects and engineers to create the absolute best louvered patio roofs. We are specified on architect's own homes which we think says a lot about our product range.
Douglas has over 40 years experience in the building industry, so you can rest assured that your project is in safe hands.
What & How
We provide design and installation of all Louvretec products for residential homes and commercial buildings.
Our team of local and international designers will work with you to create the perfect solution to your outdoor patio, outdoor kitchen and swimming pool areas.
Book your site visit or send us your plans today so we can create your no obligation quotation.
Installation of your new Louvretec product is by trained installers and managed by us.
Our Territory
While our primary market is the Greater Houston area, we serve all the Texas Gulf Coast also, Conroe, Livingstone Lakes to Galveston. Pearland, Sugarland, Katy, The Woodlands, Spring, Bay Town and Pasadena. Downtown Houston, Harris County, Chambers, Brazoria, Fort Bend, Waller, Montgomery and Liberty. We're right here in your neigborhood.
Quality Engineering
R&D play such a vital role in the Louvretec story. All Louvretec products are fully engineered and tested for reliability. The benefits the Louvretec product range include control of sun, weather, wind and privacy protection. Louvretec products provide functionality to your home or building, create new spaces and are visually pleasing.
Our Mission Statement
Our company will exercise honesty and integrity and a positive, can-do attitude towards our clients and others.